A Picture is Worth a Thousand Words
Tobacco packaging serves as the most cost-effective communications channel for governments to convey health risks associated with tobacco use. Especially among those with low literacy levels, pictorial health warnings (PHWs) are an effective health promotion tool to increase awareness of tobacco's harmful effects with no costs to government.
Map: Annual deaths attributed to tobacco-related diseases in ASEAN
As part of a growing global trend, at least 115 countries/jurisdictions have legislated PHWs to date in accordance with WHO FCTC Article 11 and its implementation guidelines, adopted at the third session of the FCTC Conference of Parties (COP 3) in 2008. In 2016, ASEAN became the first region in the world where all ten member states require PHWs on tobacco packages.
The Article 11 Guidelines recommend that health warnings be as large as possible and include pictures to effectively communicate health harms of tobacco use Thailand currently requires the world's fourth largest PHWs (85% front and back of the pack) after East Timor (92.5%), Nepal and Vanuatu (90%) and New Zealand (87.5%). Three other ASEAN countries (Brunei, Lao PDR, and Myanmar) require PHW sizes that are considered international best practice (at least 75%). The Article 11 Guidelines also recommend plain or standardized packaging, which enhances visibility of the PHWs and reduces the appeal of tobacco products. In 2012, Australia was the first country to implement plain tobacco packaging. Eight more countries (France, United Kingdom, Norway, Ireland, New Zealand, Hungary and Slovenia) have also legislated plain packaging, and there are at least 16 other jurisdictions that are formally considering plain packaging. With the recent World Trade Organization dispute panel decision upholding Australia's right to require plain packaging, it is expected that even more countries will follow suit.
In ASEAN, Singapore and Thailand are in advanced stages of preparing plain packaging legislation. In 2016, the Malaysia government had also announced plans to introduce plain packaging but, succumbed to tobacco industry pressure and stalled its preparation.
Increasing number of countries requiring PHWs on cigarette packages (2001-2018)
Leader of pack warnings size
Four ASEAN countries among top 14 countries worldwide with the biggest pictorial health warnings size.
Thailand: ASEAN's biggest pictorial health warnings (85%)
In April 2013, Ministry of Public Health (MoPH) passed a regulation requiring pictorial health warnings to cover the upper 85% of front and back panels of packs; however, implementation was delayed due to a legal challenge by the tobacco industry, including Japan Tobacco International (JTI), Philip Morris (PM), and British American Tobacco (BAT), that led to an injunction being issued by the Central Administration Court. On 26 June 2014, the Supreme Administration Court ruled in favor of the MoPH and cancelled the injunction, clearing the way for implementation of the larger 85% warnings. All tobacco products sold in Thailand were required to carry the new pictorial warnings by 23 September 2014.
Large PHWs on cigarette packages in ASEAN countries
Thailand
Brunei
Myanmar
LaoPDR
Malaysia
Cambodia
Singapore
Vietnam
Philippines
Indonesia
ASEAN image bank of copyright-free pictorial health warnings (PHWs)
In collaboration with ASEAN Focal Points on Tobacco Control (AFPTC), SEATCA has established a sharing mechanism of copyright-free pictorial health warning images of ASEAN countries. SEATCA continues to:
Provide technical assistance to countries on development and implementation of PHWs policies.
Facilitate access to high-resolution and copyright-free PHW images from Brunei, Singapore, Thailand, Malaysia and other ASEAN countries.
Provide sample cigarette packs from the ASEAN region for advocacy purposes.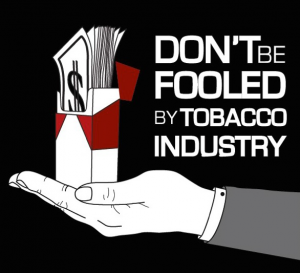 Don't Be Fooled
By Tobacco Industry
Evolution of pictorial health warnings on cigarette packages in ASEAN
Implementation timeline of pictorial health warnings in ASEAN
The implementation of 2nd rotation of PHWs will be enforced in October 2018.
The second rotation of PHWs will be enforced on 1 January 2019, one year grace period is given to tobacco industry to clear old PHW cigarette packages.
The full implementation of PHWs was delayed due to strong tobacco industry interference. Tobacco industry was given three times extension deadline from 1 October 2016 and the new implementation date effective on 1 January 2018 (a total of 19 months grace period after Pictorial Health Warnings Regulation was legislated in May 2016.
Myanmar requires 10 PHWs, only one is to be printed every 12 months beginning on 1 September 2016. The implementation of 2nd rotation of PHWs was delayed till December 2017 due to interference by tobacco industry.
The full implementation of PHWs was delayed by a court case filed by tobacco companies. The Thai Supreme Administrative Court ruled against the tobacco industry, allowing PHWs to be implemented effective on 23 September 2014, 90 days after the court decision
Best practice: Australia's plain packaging – A world first
Plain Packaging
prohibits brand colours and logos
requires a standard colour, shape and format of packages
requires the brand name to appear in a standard font size and style on a specific space on the package
Australia was the first country to implement plain packaging of cigarettes, effective on the 1st December 2012.The plain packaging law restricts or prohibits the use of logos, colours, brand images or promotional information on packaging other than brand names and product names displayed in a standard colour and font style, with graphic health warning images occupying an average of 87.5% of the front and back panels of the pack, while a fire-risk statement covers the bottom 10% of the back panel. This is in line with its international obligations under Articles 11 and 13 of the World Health Organization Framework Convention on Tobacco Control (WHO FCTC).
Philip Morris Asia mounted a challenge in the Singapore-based international court using provisions - known as investor-state dispute settlement. The legal claim for alleged breaches in the 'fair and equitable treatment' obligation under the Australia-Hong Kong bilateral investment agreement dismissed on 17 December 2015. A six-year legal battle came in favor of public health when the court ordered Philip Morris to pay the Australian government (about USD 50 million in legal costs after its failed bid to kill off plain packaging laws in July 2017. On 28 June 2018, a panel of dispute-settlement experts (World Trade Organization) backed the legality of Australia's 2011 plain packaging law as being consistent with international trade and intellectual property laws. The decision upheld Australia's right to require cigarettes to be sold in plain packs.
The victory has come despite fierce opposition and threatened huge lawsuits from the tobacco industry. Australia has paved the way and inspiring other countries to move this forward. Australia plain packaging law sets a precedent for the world and encourages other countries especially in the ASEAN region (Thailand and Singapore) are considering to implement plain packaging. There are increasing number of countries in various stages of development and adoption of similar laws.
Plain packaging in ASEAN: Under consideration
Singapore
In March 2017, the Ministry of Health conducted a six-week public consultation on a proposal to introduce standardised packaging of tobacco products together with enlarged graphic health warnings (the "SP Proposal") from 5 February to 16 March 2018.
Prior to this, a public consultation on proposed measures to enhance Singapore's tobacco control policies including standardised packaging was conducted between December 2015 to March 2016.
Thailand
Ministerial Regulation on plain packaging to be developed following the requirement of standardized packaging as stipulated in the Tobacco Products Control Act 2017.
Plain packaging around the world
Plain packaging has been adopted in 8 countries and is under consideration in at least 16 other jurisdictions. These include Canada, Uruguay, Thailand, Singapore, Belgium, Romania, Chile, Turkey, Taiwan, Jersey, Guernsey, Georgia, Sri Lanka, Nepal, Finland, and South Africa. More governments expressed support for plain packaging implementation such as Mauritius, Kenya, Gambia, Botswana, and Burkina Faso.
Australia's plain packaging
New Zealand's plain packaging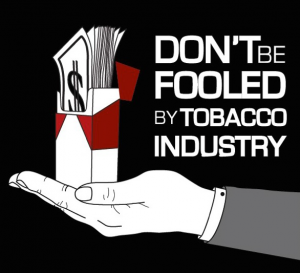 Don't Be Fooled
By Tobacco Industry
Disclosure of information on relevant constituents and emissions of tobacco products in ASEAN
Brunei (2012)
This Product Contains Nicotine and Tar which Cause Addition and Is Dangerous to Health.
Produk Ini Mengandungi Nikotina dan Tar yang Menyebabkan Ketagihan dan Membahayakan Kesihatan.
In the English language on one side panel of the pack and in the Malay language on the other side panel.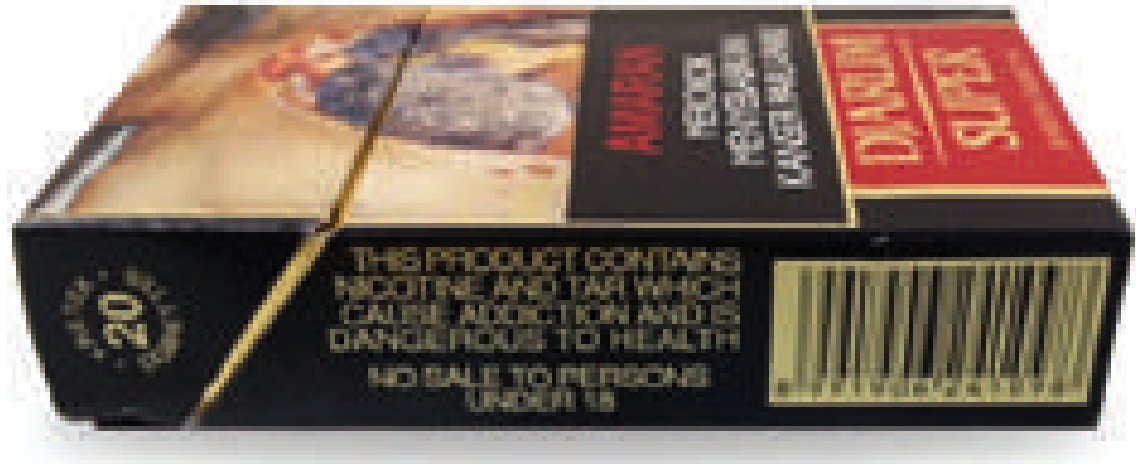 Indonesia (2012)
Tidak ada batas aman! Mengandungi lebih dari 4,000 zat kimia berbahaya, 43 zat penyebab kanker.
There is no safe limit! Contains more than 4,000 hazardous chemicals and more than 43 cancer causing substances.
On one side panel and in Bahasa Indonesia only.

Lao PDR (2016)
Cigarette smoke contains Carbon Monoxide the same toxic in vehicle exhaust.
Cigarette smoke contains Hydrogen Cyanide that destroys lung vessels and tissues.
Nicotine in cigarette is addictive and use in pesticides.
Cigarette smoke contains Ammonia use in toilet cleaner.
Cigarette smoke contains toxic gas Nitrogen Dioxide.
Cigarette smoke contains Arsenic use in rat poisons.
Cigarette smoke contains Tar that causes lung cancer.
Cigarette smoke contains Formalin that use for embalming.
Cigarette smoke contains Nitrosamine that causes cancer.
On two side panels using different qualitative statement and in Lao language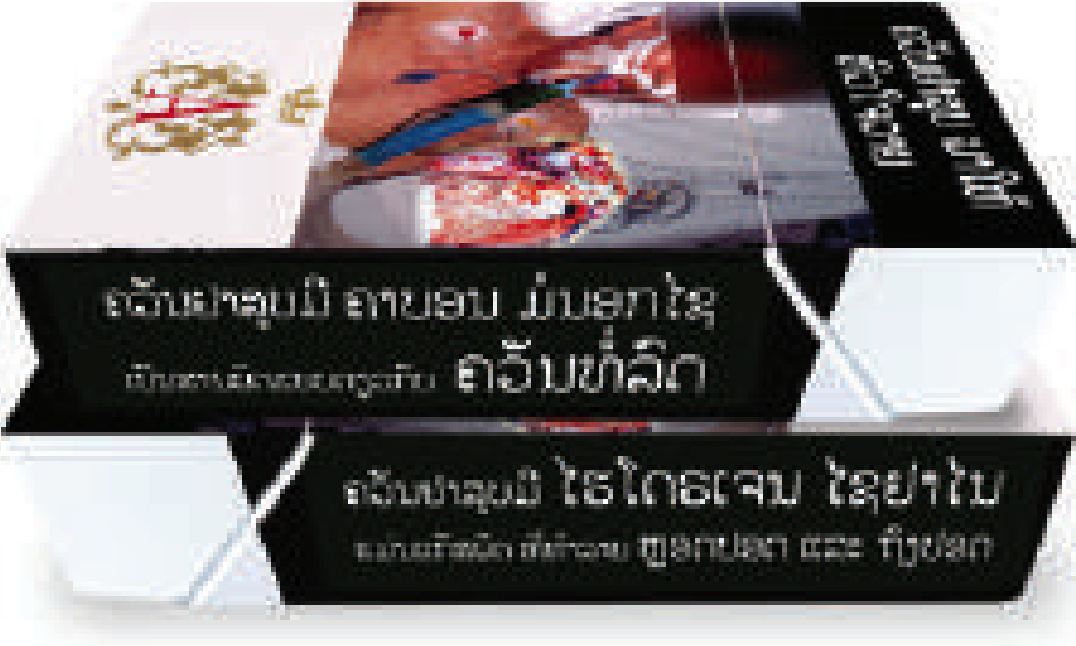 Malaysia (2009)
Produk ini mengandungi lebih 4,000 bahan kimia termasuk tar, nikotina dan karbon monoksida yang membahayakan kesihatan.
This product contains more than 4,000 chemicals including tar, nicotine and carbon monoxide that are dangerous to health.
On one side panel and in Malay language only.

Myanmar (2016)
Cigarettes contain Nitrosamine, Benzopyrene and others which are the compounds that can cause cancer. Stop Smoking.
Nicotine, Tar and Carbon Monoxide contained in Cigarettes can cause heart and lung failure.
"Cigarettes contain Nitrosamine, Benzopyrene and others which are the compounds that can cause cancer. Stop Smoking" must be printed on the left side panel and the other texts on the right side panel. Both texts in Myanmar language.

Philippines (2016)
ANG USOK NG SIGARILYO AY MAY AMMONIA (PANLINIS NG KUBETA) - Cigarette Smoke Contains Ammonia (Toilet Cleaner)
ANG USOK NG SIGARILYO AY MAY BUTANE (SANGKAP SA LIGHTER FLUID) - Cigarette Smoke Contains Butane (Ingredient in Lighter Fluid)
ANG USOK NG SIGARILYO AY MAY CYANIDE (SANGKAP SA CHEMICAL WEAPONS) - Cigarette Smoke Contains Cyanide (Ingredient in Chemical Weapons)
ANG USOK NG SIGARILYO AY MAY FORMALIN (PANG-EMBALSAMO) - Cigarette Smoke Contains Formalin (For Embalming)
On one side panel and in Filipino language.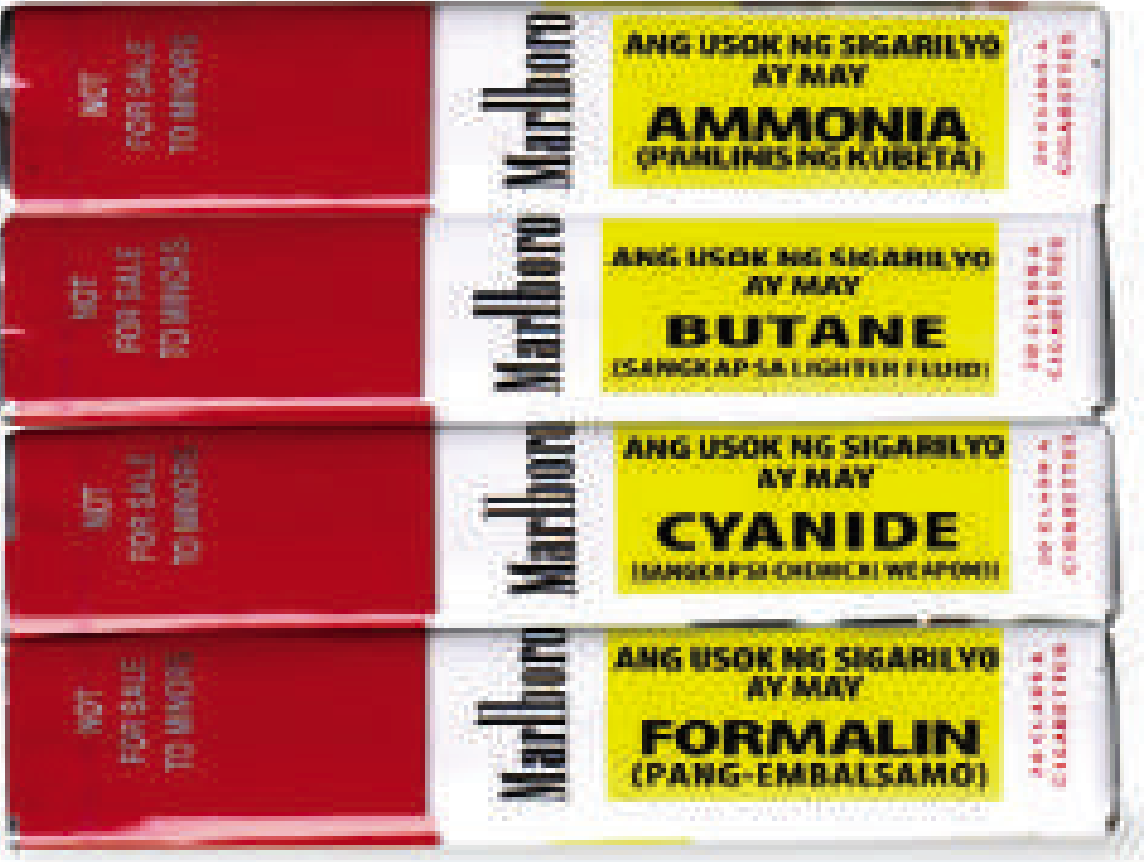 Singapore (2012)
Smoking exposes you and those around you to more than 4,000 toxic chemicals, of which at least 60 can cause cancer. The chemicals include tar, nicotine, carbon monoxide, formaldehyde, ammonia and benzene.
On one side panel and in English language.

Thailand (2011, 2015)
Rat poisons present in cigarette smoke.
Nicotine in cigarette used in pesticides.
More than 250 types of toxic substances are in cigarette smoke.
Drugs for embalming present in cigarette smoke.
Want to quit must not smoke in the house.
To get tuberculosis is easy if smoking.
Smoking in the house hurts families.
Smoking causes liver cancer.
140 people a day, Thais die from smoking.
Children imitate their parents who smoke.
On two side panels using same qualitative statement and in Thai language.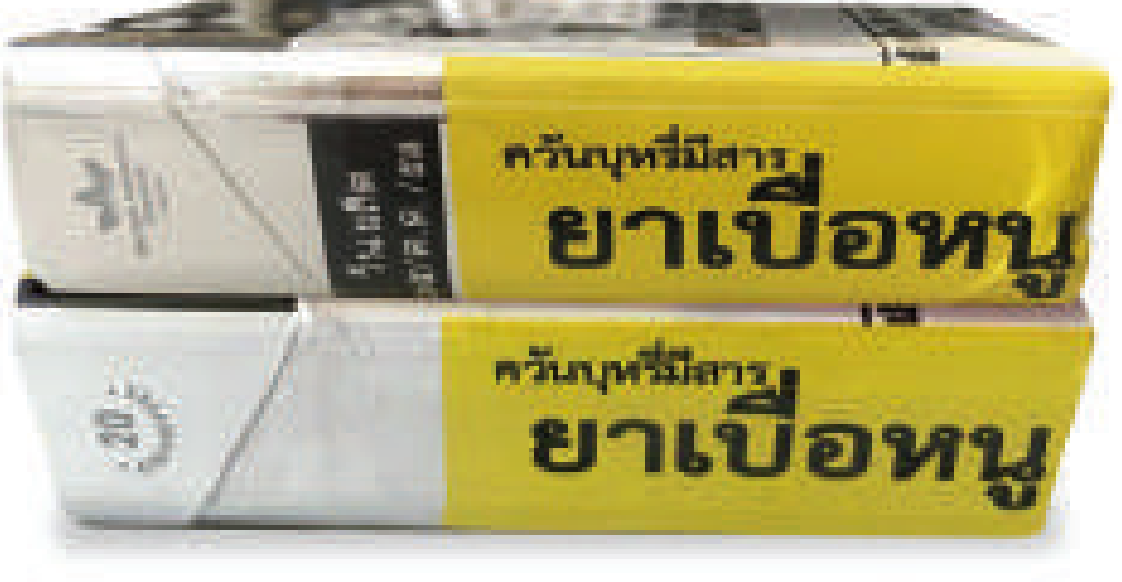 Countries that have banned false or misleading descriptors in ASEAN
For more detailed information, please visit http://tobaccolabels.seatca.org and refer to SEATCA Tobacco Packaging and Labelling Index: Implementation of WHO Framework Convention on Tobacco Control Article 11 in ASEAN Countries (2016).